Prof. Dr.-Ing. Tibor Jager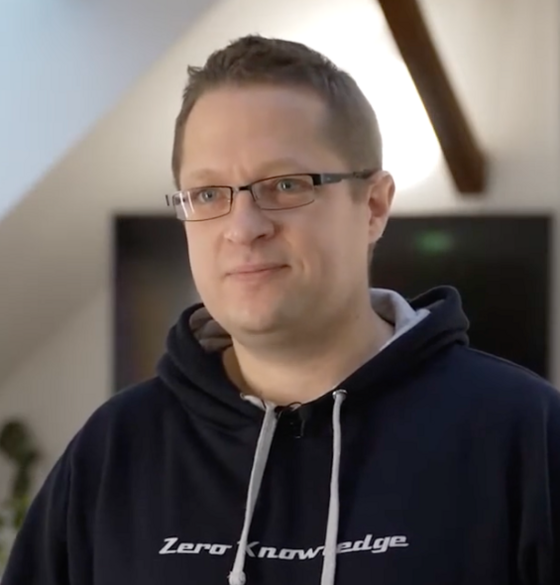 Cryptography and IT Security Researcher
Campus Freudenberg
Building FME, Room 2.11
Professional Activities
I am a full (W3) professor of cryptography and IT security at University of Wuppertal since 2019 and was an associate (W2) professor at Paderborn University from 2016-2019. From 2011 to 2016 I was a postdoctoral researcher at Ruhr University Bochum in the group of Jörg Schwenk and at Karlsruhe Institute of Technology in the group of Dennis Hofheinz (now at ETH Zürich). I have visited CWI Amsterdam (Eike Kiltz, now at RUB), University of Maryland (Jonathan Katz), Bristol University (Martijn Stam, now at Simula UiB, Norway), NTNU Trondheim (Colin Boyd and Kristian Gjøsteen), and Royal Holloway, University of London (Kenny Paterson, now at ETH Zürich) for research stays. I completed my PhD in 2011 at Ruhr University Bochum under the supervision of Jörg Schwenk.
Publications
My publications can be found on this page.
Research Projects
Current Projects
2022-2025: Resilience Meets Secure Networked Control, DFG Research Grant within DFG Priority Programme Resilience in Connected Worlds – Mastering Failures, Overload, Attacks, and the Unexpected, in cooperation with Prof. Moritz Schulze Darup, TU Dortmund
2021-2024: Foundations of Secure Storage for Encrypted Instant Messaging, DFG research grant
2021-2024: Foundations of Smart Encryption, DFG Research Grant
2019-2024: Theoretically-Sound Real-World Cryptography (REWOCRYPT), ERC Starting Grant
Completed Projects
2022-2023: Strong E-Mail Security – SES, NRW Research Program on Human Centered Systems Security (NERD II), in cooperation with Prof. Jörg Schwenk, Ruhr University Bochum
2020-2023: Automated Discovery of Side-Channel Attacks with Machine Learning (AutoSCA), Federal Ministry of Education and Research (BMBF)
2019-2023: Security and Robustness in On-The-Fly Computing, DFG Collaborative Research Centre (Sonderforschungsbereich) 901
2018-2022: Privacy and Security of Instant-Messaging, NRW Research Program on Human Centered Systems Security (NERD NRW)
2017-2020: Foundations of Low-Latency Key Exchange, DFG Research Grant
2017-2020: Secure Time-Lock Encryption (REZEIVER), Federal Ministry of Education and Research (BMBF)
2016-2019: Tight Reductions in Cryptography, DFG Research Grant
Selected Program Committees
ACM CCS in 2016, 2018, 2019, 2022, 2023
IACR CRYPTO in 2020, 2022, 2024
IACR EUROCRYPT in 2016, 2022, 2023 (Area Program Chair for Classic Public Key Cryptography), 2024
IACR ASIACRYPT in 2023
IACR PKC in 2013, 2017, 2018, 2019
IEEE Security and Privacy (Oakland) in 2021, 2022
Selected Invited Talks
2022 Invited lecture on How Cryptography Breaks in Practice at Royal Holloway, University of London.
2021 Invited talk on Tightly-Secure Digital Signatures at the Tutte Colloquium, University of Waterloo, Canada.
2020 Invited keynote on Real-World Cryptography from an Academic Perspective: TLS 1.3 and its Security at the 23rd Information Security Conference (ISC 2020)
2018 Invited talk on Practical and Tightly-Secure Digital Signatures and Authenticated Key Exchange at the Mathematical Institute, University of Oxford
2016 Invited by the Internet Engineering Task Force for a talk On the Security of TLS 1.3 against Weaknesses in PKCS#1 v1.5 at IETF 96
Honors and Awards
2018 ERC Starting Grant on Theoretically-Sound Real-World Cryptography
2018 Teaching Award of Paderborn University, university-wide award for "Innovation and Quality in Teaching".
2016 TRON Best Contribution to IETF Award, in recognition of outstanding research contributions benefitting the IETF TLS working group efforts to develop TLS 1.3, presented at the TLS 1.3 - Ready or Not? (TRON) Workshop, February 21, 2016, San Diego, CA, USA.
2016 Selected member of the Crypto Review Panel, expert committee of the Internet Research Task Force (IRTF).
2009 Internship Stipend, Centrum Wiskunde en Informatica (CWI), Amsterdam. Funding for excellent PhD students for a 3-month internship at the CWI.
2008 Innovator Award, Ruhr University Bochum and rubitec GmbH, for the invention of a Browser-based single sign-on protocol. Together with Sebastian Gajek, Mark Manulis, and Jörg Schwenk.
2007 Faculty Award, "outstanding graduate" of the study course Master of Science in IT Security. Faculty of Electrical Engineering and Information Technology, Ruhr University Bochum.
2006 Dobbertin Award, awarded for the solution of the HGI Crypto Challenge 2006: Cryptanalysis of a DES-Variant. Horst Görtz Institute for IT Security, Ruhr University Bochum.
PhD Students
Current
Christian Holler, research topic: Post-quantum cryptography for secure storage
Raphael Heitjohann, research topic: Foundations of Smart Encryption and Its Applications
Jonas von der Heyden, research topic: Cryptographic Secure Computation for Smart Energy Networks
Tobias Handirk, research topic: Real-World Cryptographic Protocols for Secure Storage and 0-RTT
Pascal Bemmann, research topic: Subversion Resilient Public-Key Encryption
Completed
2023: Dr.-Ing. Denis Diemert, thesis title: On the Tight Security of the Transport Layer Security (TLS) Protocol Version 1.3
2023: Dr.-Ing. Jan Drees, thesis title: How Machine Learning Enables Automated Side-Channel Detection
2021: Dr.-Ing. David Niehues, thesis title: More Efficient Techniques for Adaptively-Secure Cryptography. David has received the Gründerpreis+ Award for Digital Innovations of the Federal Ministry for Economic Affairs and Climate Action in 2022.
2021: Dr.-Ing. Peter Chvojka, thesis title: Time Reveals The Truth - More Efficient Constructions of Timed Cryptographic Primitives
2020: Dr.-Ing. Rafael Kurek, thesis title: Efficient Cryptographic Constructions with Strong Security Guarantees
2020: Dr.-Ing. Kai Gellert, thesis title: Construction and Security Analysis of 0-RTT Protocols. Kai's dissertation was awarded with the of the Science Award 2020 of the Foundation for Privacy and Data Security (Gesellschaft für Datenschutz und Datensicherheit e. V.)
2015: Dr. Christoph Bader, thesis title: On the Possibility and Impossibility of Tight Reductions in Cryptography, finished in Summer 2015 (formal supervisor: Prof. Jörg Schwenk)
2015: Dr. Yong Li, thesis title: Design and Analysis of Cryptographic Protocols, finished in Summer 2015 (formal supervisor: Prof. Jörg Schwenk)